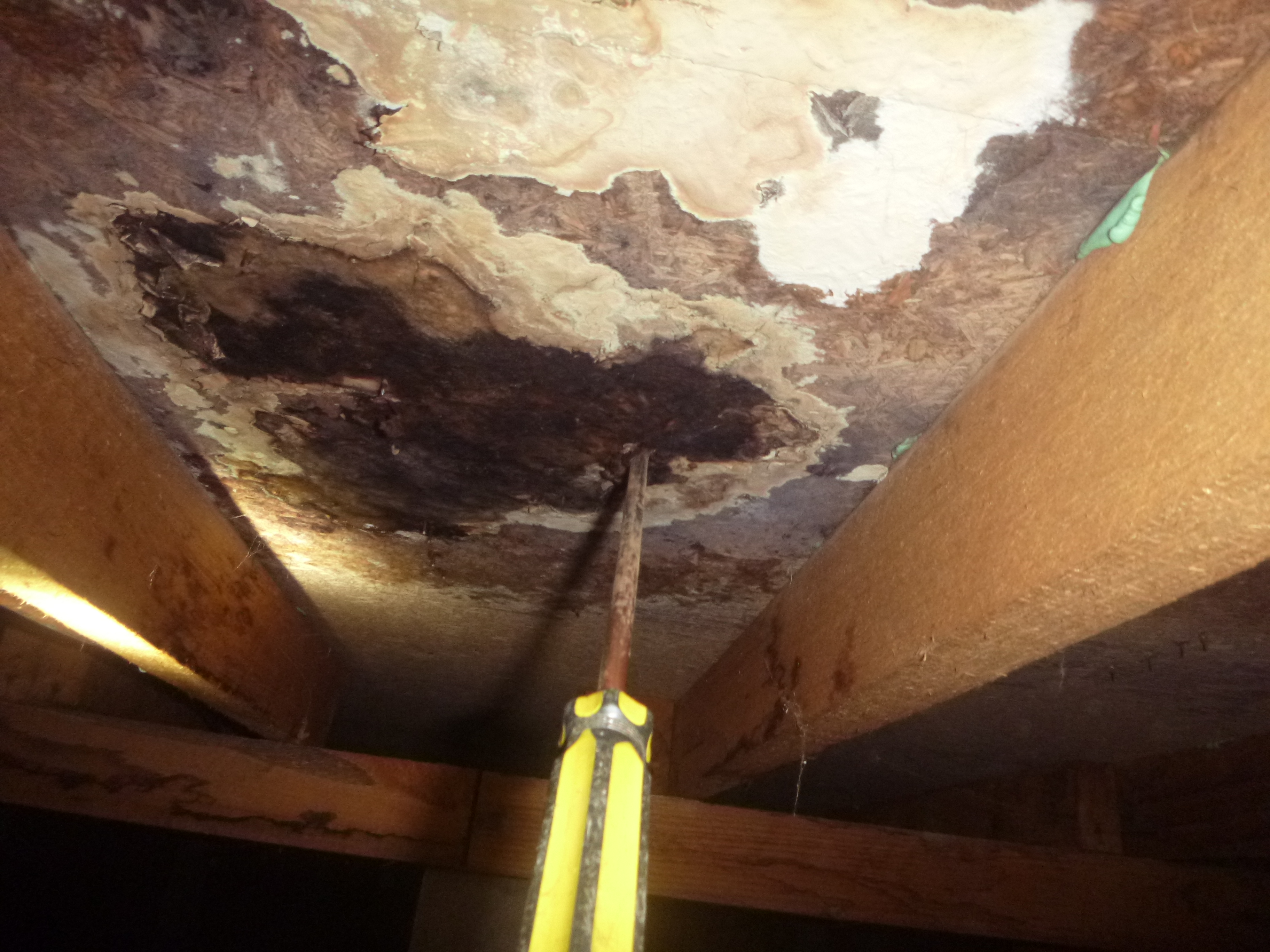 Before you purchase your home or investment property, contact us and arrange an inspection.
It is a fact that buying a property will be one of the largest financial commitments you make, so you should invest a little extra to make sure you know what you're buying.
We will carry out thorough building inspections in accordance with AS4349.1-2007, normally within 48 hours of booking, and provide you with a comprehensive written report the same day. We will arrange access to the property through the real estate agent, so once you have booked with us, we'll do the rest.
This is your home or investment, so be careful who you use. Some inspectors do not crawl under the floor or through the ceilings....WE DO! Some inspectors take less than an hour to carry out a full inspection; WE ALLOW 2 HOURS! See image above....if the inspector doesn't access the sub floor, he will miss defects such as this, and they will become your problem! We frequently find damage to wet area floor structures such as showers and laundrys where on-going undetected leaks have caused major damage. Unfortunately, many inspectors miss this damage because they don't thoroughly inspect the sub floor space.
Let us take the hassle out of arranging pest inspections. We work with independent pest inspectors. We are building inspectors and make no claim to be licenced pest inspectors, therefore we use professionals in this field. We can arrange the pest inspections for you without you lifting a finger, and you will receive a separate pest report on completion.
SELLING? We also carry out Pre Sale inspections. If you're planning on putting your house on the market, spend a few dollars and get it checked out prior to marketing. Let us find what problems you may face when a purchaser sends in his inspector, and there will be no surprises! Information is key. Your whole marketing strategy can change if you know in advance the condition of your home.

Our fees start from $275. These fees are generally dependant on the size of the dwelling. Pest inspections, carried out by an additional independant inspector who we can arrange on your behalf, start from $200.00